Posted by Chris S. Cornell on 17th Sep 2021
Locally sourced fruits, vegetables, meats, and cheeses among popular offerings at UW Health's Madison region hospitals
Hospital food often gets a bad rap, sometimes with good reason, but at UW Health's Madison region hospitals, the mission is clear: Provide patients, staff and visitors healthy and appealing menu options made from quality ingredients, including many that are locally sourced, and offer these selections at reasonable prices.
We recently spoke with Lisa Boté, Manager of Culinary Services for UW Health's Madison region hospitals—which pre-COVID was serving approximately 2 million meals a year—about the system's focus on providing food options that both promote health and are something people actually look forward to eating.
Boté manages the culinary services for UW Health's University Hospital, the American Family Children's Hospital, and UW Health at the American Center.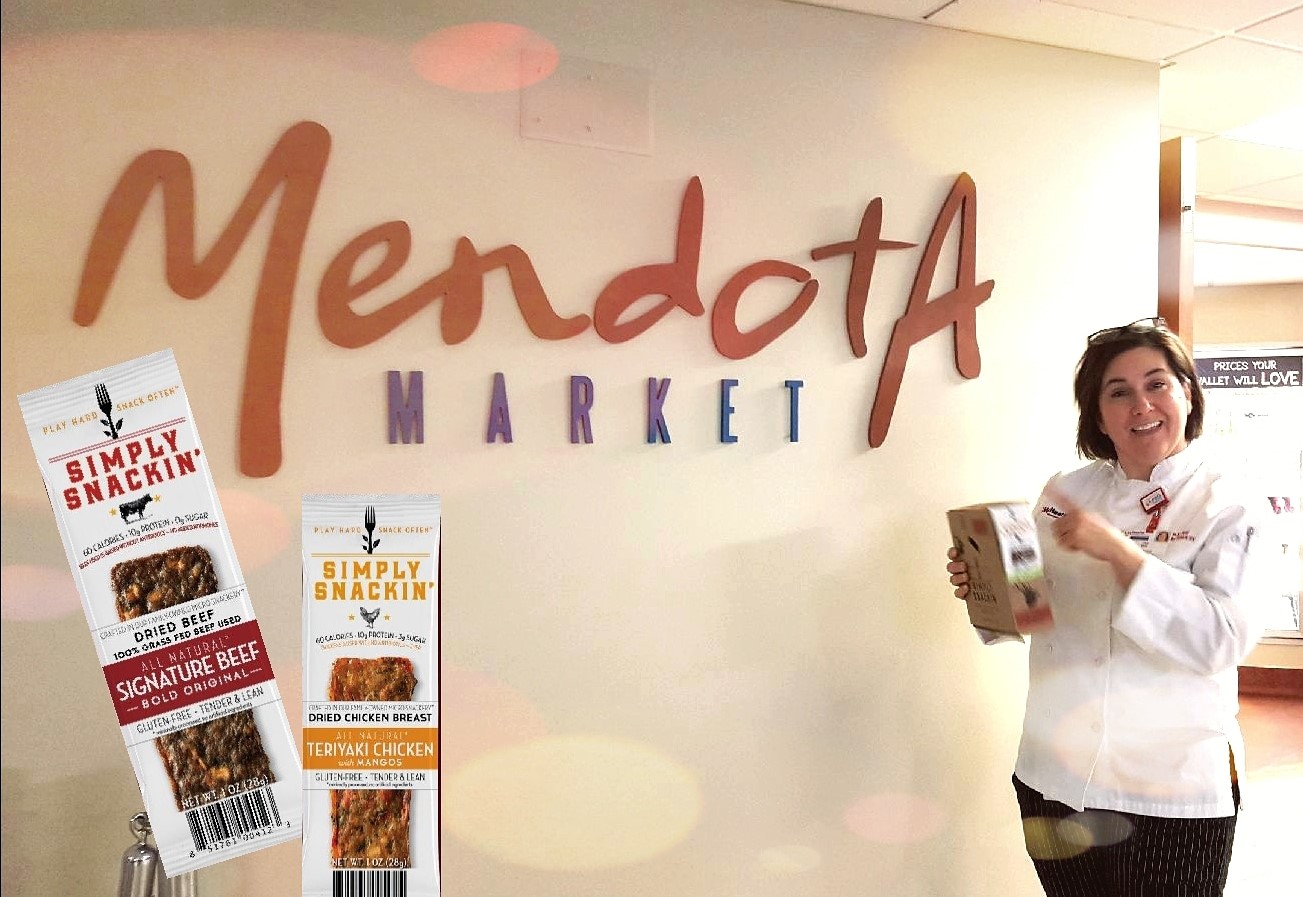 "I began with UW Health in 2015," said Boté, "and at that time, we had just recently removed sugar-sweetened beverages, and deep fryers from our operations. There was a movement among some hospital systems in the U.S. to remove those items because they don't contribute to better health. And so when I came on board, my focus was on figuring out how we could continue to improve the food offered, whether on the patient meal side, or for customers in the retail setting."
Boté was tasked with continuing the system's goal of making the healthy option the easy option and improving the hospital food experience for patients, staff and visitors at UW Health.
"My own experience with hospital foods when my parents were going through different hospitalizations, not in Wisconsin, that the options for them were very sad," she said. "A lot of it didn't seem healthy, it didn't taste good, and it certainly didn't look appealing."
In 2016, UW Health initiated a campaign, "52 Weeks of Wellness: Here's to a Healthier You," in which a different healthy change was implemented each week.
One of the biggest changes was decreasing the prices at the salad bar from $8 to $4.99 a pound, and adding more healthy options, which Boté said resulted in a more than 25% increase in sales.
"Our goal was to make our venues a place where people can get good, well priced food," said Boté, "so while we couldn't tell customers to go to the salad bar because it's better for you, we saw that a change in prices resulted in a change in customer behavior. We are trying to make the healthier choice, the easiest choice."
Supporting Wisconsin Small Businesses and Farms
Around that same time, UW Health Culinary Service made a decision to prioritize working with local producers as they sourced the foods they offered.
"Whether it's a farmer or rancher, someone creating baked goods, or a local restaurant, we wanted to have a positive impact on our local community," said Boté.
When a patient eats a cheeseburger at UW Health, the cheese has been made in Wisconsin, and the beef has been raised on small family farms in the state.
UW Health also offers fresh, in-season, local fruits and vegetables, as well as baked goods and other foods that are produced in Wisconsin.
"Any time we're able to support the local economy, whether it's five miles away or 200 miles away, if it's supporting our state and the artisans and growers in our state, we think that's really important," said Boté.
The response has been extremely positive. We get a lot of thank-you's for having more plant-based options, and there is appreciation for purchasing from Wisconsin producers," said Boté.
The UW Health system follows nutrition and sustainability guidelines, created by their registered dieticians based on information and science from the CDC.
"We feel that as a healthcare system, we need to be able to model and offer what represents healthier eating. Our goal is to offer food that is nutritious as well as delicious."
"We want our patients to be able to look forward to getting their meals. Sometimes patients don't get to make many choices, but one of the choices that some do have is picking what they get to eat. And we want to allow them good options."
"We love to see that the trays that go up to the patient rooms give them something positive in their day."
As the manager of culinary operations, Boté's responsibilities include food production for all patient meals, as well as the retail offerings for the three hospitals. That includes six different retail operations, plus catering operations, and a total of more than 24,000 transactions each week.
"My focus is supporting the supervisors that report to me," said Boté, "and one of my goals is to make sure that I'm talking with our frontline staff, our cooks and staff that serves the food, every day."
Simply Snackin' Available 24-7-365
We were excited to learn that Simply Snackin' beef and chicken snacks are available to UW Health customers at each of the venues, some of which are open 24 hours, seven days a week. Silver Creek snack sticks are also available for purchase.
"We offer multiple varieties in all six of our retail venues," said Boté, who recalls when Simply Snackin staff held product demos shortly after it was added to the UW Health offerings. "It was very popular, and we knew we needed to make sure we maintained a solid inventory to avoid disappointing people."
"The Simply Snackin' products are high in protein and low in sugar and carbs, and gluten-free," said Boté, "so they check off a lot of boxes. They are also great for people who may only have 10 or 15 minutes to spare. It's a fast and convenient snack."
Boté described a recent encounter she had while working a cashier station in one of the cafeterias.
"A physician came down to the cafeteria and said he only had a few minutes. He had something in his hand he was going to purchase, but I asked him if he'd ever tried Simply Snackin' meat sticks. He said he hadn't, so I told him he might want to try it. The next day he came back and said 'That was really good. It really hit the spot…"
Boté says they encourage and value customer feedback on the products they sell, but the biggest indicator of success is that customers keep coming back for more.
"Simply Snackin' is a product that is working for us. We see it in the revenues and in the counts of what is being sold."
About Simply Snackin'
Simply Snackin's recipes are authentic and include only real ingredients and a time-honored process which results in snacks with nutritional value and amazing flavor - supporting a lifestyle of health & wellness.
Each of the 10 Simply Snackin' flavors starts with the main ingredient - nutritious protein from grass fed beef or chicken breast sourced from farms where animals are raised without the use of antibiotics or added hormones.
These lean, tender proteins are mixed with a non-GMO seasoning blend that includes ancient sea salt harvested from mines in the USA; an unrefined ingredient that is mineral rich and full of flavor.
The seasoning blend also includes organic coconut sugar - a delicious unrefined alternative to cane sugar, sustainably grown & harvested. Just a pinch of coconut nectar initiates the natural fermentation process which results in a truly developed depth of flavor.
While grass fed beef stars on its own in the Signature Beef BOLD Original snack the other nine flavors are authentically crafted with added ingredients like hemp hearts, dried fruits or dried veggies - real ingredients that add nutritional value, flavor or tenderness.
Ingredients are mixed & the snacks are then naturally fermented, leisurely roasted & lightly smoked.
The 10 Simply Snackin' flavors include: