Posted by Chris S. Cornell on 7th Oct 2022
Proceeds Support Foundation's Programs Benefiting First Responders and Catastrophically Injured Service Members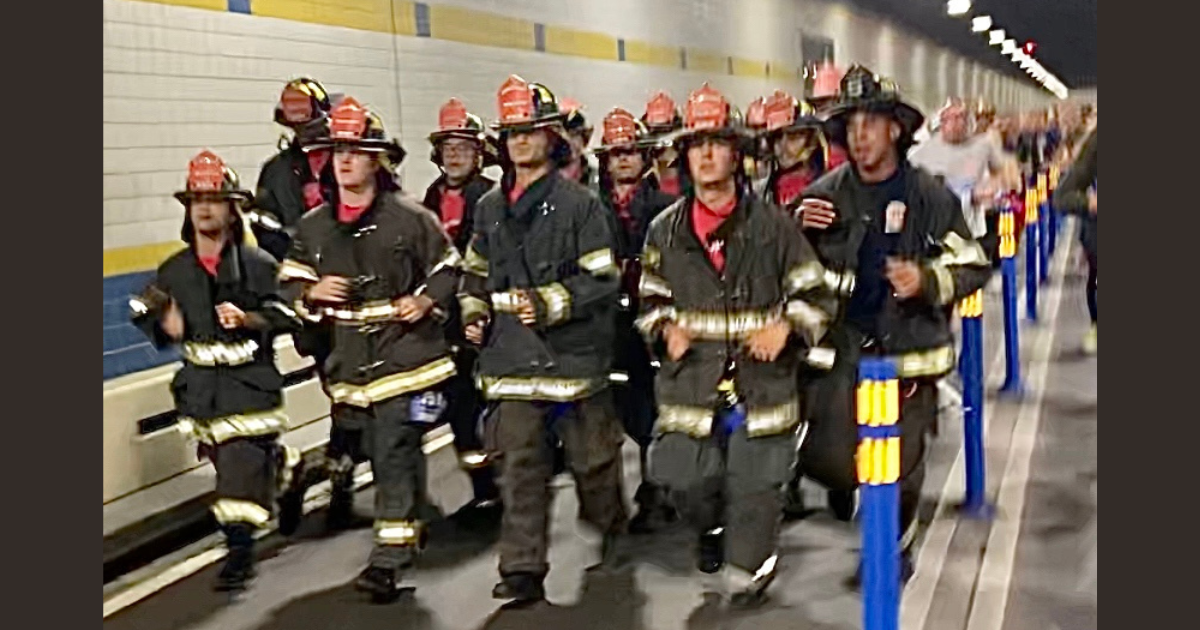 Simply Snackin' is a proud supporter of the Tunnel to Towers Foundation, and this year we had the chance to get a closer look at the organization's flagship event, the Tunnel to Towers 5K Run & Walk, which took place September 25th.
Simply Snackin' sponsored two runners who took part in the 5K Run fundraiser, which began in Brooklyn, crossed under the mouth of the East River via the Brooklyn Battery Tunnel, and finished in the shadow of the Freedom Tower in lower Manhattan.
The event pays homage to the 343 FDNY firefighters, law enforcement officers, and thousands of civilians who lost their lives on September 11, 2001.
Among the racers were hundreds of firefighters who ran the race in full fire gear, a tribute to Steven Siller whose final steps were from the foot of the Battery Tunnel to the Twin Towers.
The event was a huge success, with more than 30,000 participants running or walking the course, and thousands of first responders and supporters lining the route from Brooklyn to downtown Manhattan.
Proceeds from the event support the Foundation's programs, including those benefiting first responders, and catastrophically injured service members.
"It was an unbelievable event,'' said Chris Cornell, who represented Simply Snackin' in the 5K fundraiser along with his wife Connie. "Seeing the firefighters running through the nearly two-mile-long Brooklyn Battery Tunnel in full gear was inspiring. Imagining Steven Siller running through this very same tunnel 21 years ago was heartbreaking."
The Tunnel to Towers Foundation has been instrumental in the raising of more than $250 million in support of our nation's greatest heroes and their families. More than 450 mortgage-free homes have been delivered or are in progress.